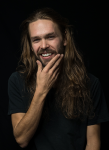 Grant C. Parks - General Manager
I found KZFR my senior year at CSU, Chico and fell in love with the diversity of musical programming. Being an advocate of Reggae music I was immediately attracted to the sound of 'Devastation Sounds' and did my first live broadcast the weekend I graduated college. I am proud to say that I have worked at KZFR for 10 years and a Programmer at KZFR for 11 years.
Contact: grant[at]kzfr[dot]org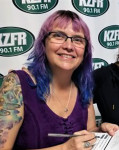 Leah McKean - Volunteer Coordinator
I am a Chico State Alumni who didn't move away after graduation. I fell in love with this little town after finally finding like-minded, progressive folks through listening to KZFR. During the 30+ years I've lived here, I've worked & volunteered with a number of local nonprofits always with the goal of improving our community. I strive to leave things better than I find them and to cause as little harm as possible to the planet and all living things."
Contact: leah[at]kzfr[dot]org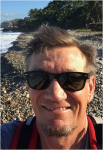 Ray Laager - Underwriting Director
I have been involved in radio since my college days, and for over 20 years at KZFR. It is an honor to be on the air and able to share my love for music. And to help grow KZFR by bringing in Underwriters, raise our visibility and continue to reach out to our community.
Contact: underwrite[at]kzfr[dot]org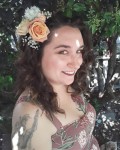 Shirley McCoy - Office Assistant
I graduated from Chico State in May 2021 with my degree in business, but my passion has always been in the music industry. I love all 60s and 70s classic rock and blues and having grown up in the Bay Area, I was attending concerts multiple times a week at times and volunteering to promote a local blues festival which is where my passion and love for live music grew. I love our local community radio and how unique it is and the whole variety of programs we have.
Contact: shirley[at]kzfr[dot]org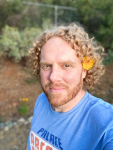 Mark Baker - Operations Coordinator

I am a graduate of the Recording Arts program at Chico State. I love music and have a passion for quality audio production. It is a joy to work in community radio, and to be involved in our local hub for information and culture.

Contact: markbaker[at]kzfr[dot]org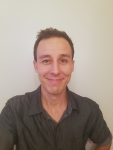 Mark Baker - Operations Coordinator

My name is Kevin Cook and I've been with the station going on 5 years now as a programmer. I love volunteering with our station and feel so grateful to have been given the opportunity to be part of the staff here at the studio. Our station is one of the best parts of Chico, and I am excited to be part of KZFR's growth. Thank you to our programmers, listeners and supporters for giving me the opportunity to help bolster the strength of our community radio station. More power to the people powered radio - KZFR 90.1 for life!!

Contact: kevin[at]kzfr[dot]org