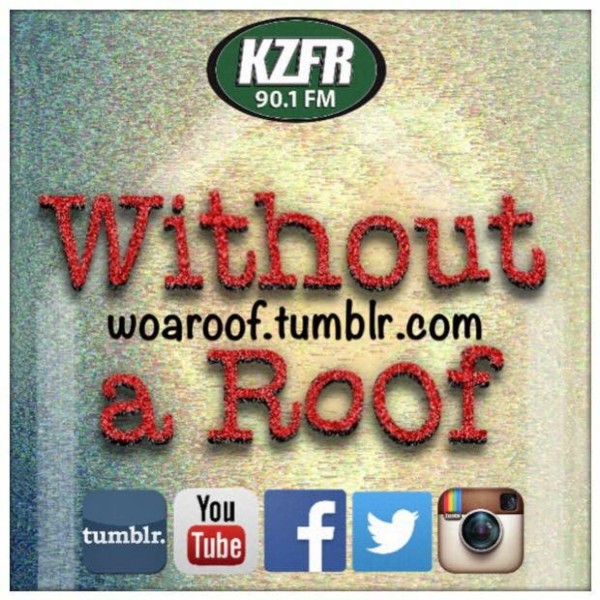 Without A Roof
The Without a Roof radio program aired it's final show on June 24, 2020, in conjunction with Bill (Guillermo) Mash's absolute retirement from the Without a Roof mission to tangibly help destitute community members while giving them a face and a voice. It's been a wonderful and life changing experience since February of 2012, yet it's time for me to move onto other endeavors that bring myself, and other community members, joy.
Please enjoy the archive, particularly the Covid-19 Pandemic coverage shows that aired weekly from April 2, 2020 through June 24, 2020. My personal favorite of the three month series aired on June 17, 2020
The Without a Roof Radio program first aired July 2, 2015 as a monthly first Thursdays show until October 6, 2016. Our first weekly show was Wednesday, October 12, 2016. The show aired weekly, and twice weekly for awhile, until June of 2018.
Due to technical issues the KZFR archive for the show does not represent every showed that has aired. We apologize for this inconvenience and welcome you to look through our KZFR Youtube playlist for back segments that interest you.

"Homelessness ends with a home." -- Paul Boden, Executive Director at Western Regional Advocacy Project.