Click here to see pictures of this awesome show!
Their single "It's 4:20 Somewhere" has been downloaded over 4.6 million times!
Doors 8:30pm, Show at 9pm ~ Tickets only $10 Click here to get yours!
Everyone who comes to the show will get this poster designed by Darrin Brenner free!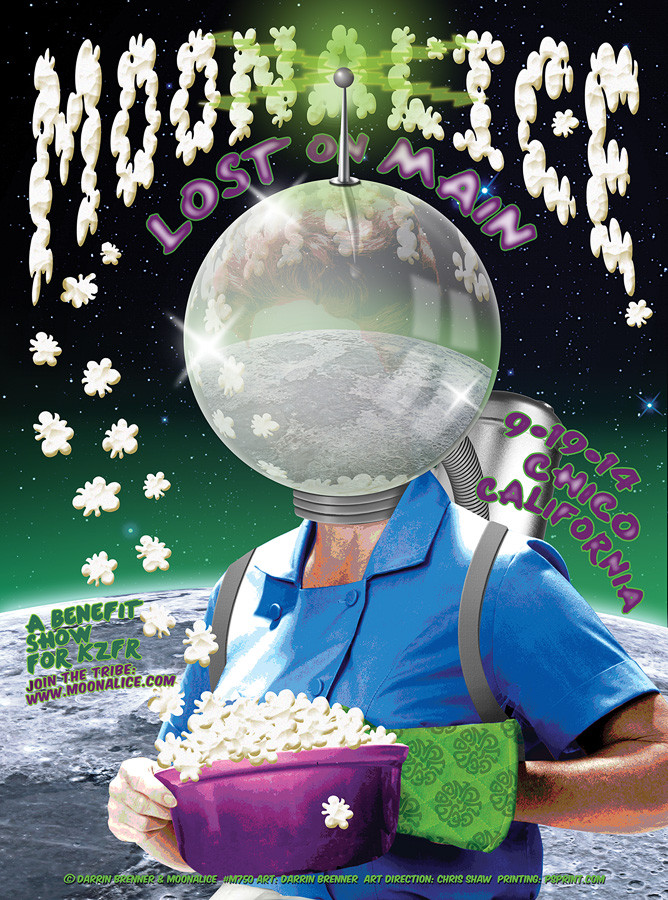 Moonalice is a psychedelic, roots-rock band of seasoned musicians. The band mixes a variety of genres and its shows feature extended musical improvisations that evoke a sense of adventure and exploration. The audience is part of the experience and the music inspires dance as well as other forms of self expression. Every show features an original art poster, created by a well-known artist, and with its own unique Moonalice "legend". A copy of the poster is given free to all attendees. All Moonalice concerts are broadcast live in HD and available in an online archive shortly after their set.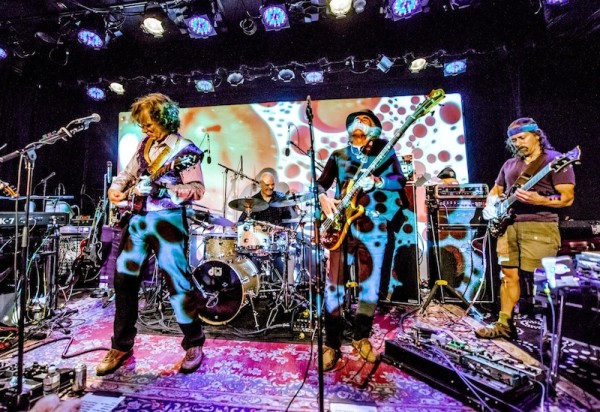 Moonalice plays mostly original material mixed with some covers, and during their extended freeform jams the band moves as one, drawing from many musical genres honed from years of experience playing with various major acts.
Band Members
:
Barry Sless - lead guitar, pedal steel guitar, bass (Phil Lesh & Friends, David Nelson Band, Kingfish, Cowboy Jazz), Pete Sears - keyboards, bass, guitar, vocals (Sam Gopal Dream, Rod Stewart, original Jefferson Starship, Hot Tuna, Phil Lesh & Friends, John Lee Hooker), Roger McNamee - rhythm and lead guitar, vocals, bass (Guff, The Engineers, Random Axes, Flying Other Brothers) , and John Molo - drums, vocals (Bruce Hornsby & The Range, John Fogerty, Phil Lesh & Friends, The Other Ones).