You're invited to KZFR's Open House
Sunday, Nov 12th
Noon-4pm
341 Broadway 4th floor Suite #416
Thanks to the contributions of our wonderful listeners we exceeded our $40k fall 2023 pledge drive goal! Independent, local, people-powered Community Radio gives everyone the chance to be heard. Musician, writer, activist, artist and you! Without you KZFR wouldn't be the valued, community resource that it is.
To celebrate everyone is invited to come take a tour of the station on Sunday, Nov 12th (noon-4pm), chat with programmers, committee members and staff plus maybe even watch the on air programmer at the mic.
Our General Manager Grant Parks will be guiding brief tours and giving you a behind the scenes glimpse of what we plan to accomplish over the next several months.
There will be free snacks & beverages plus you can use this opportunity to pick up your pledge drive thank you gift. We're located in the big green building on the corner of 4th & Broadway in downtown Chico, CA. Parking is free on the weekend. We hope to see you all there!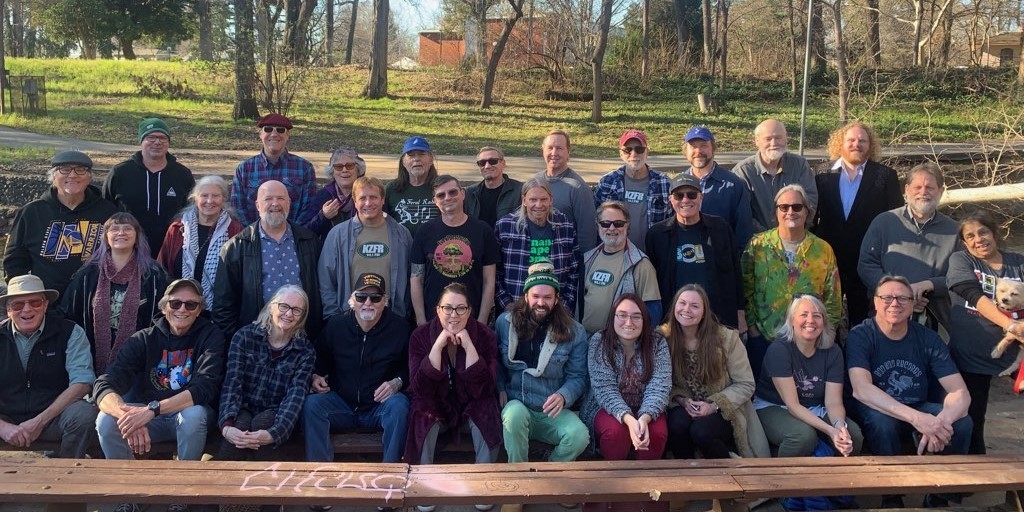 Pictured above are some of the approx.100 local community members who volunteer their time and skills to create unique community radio shows for you every day on the Mighty Zephyr.