Our very our, Shirley McCoy, KZFR programmer, office assistant & blues fan, went to the High Sierra Music Festival in Quincy this year.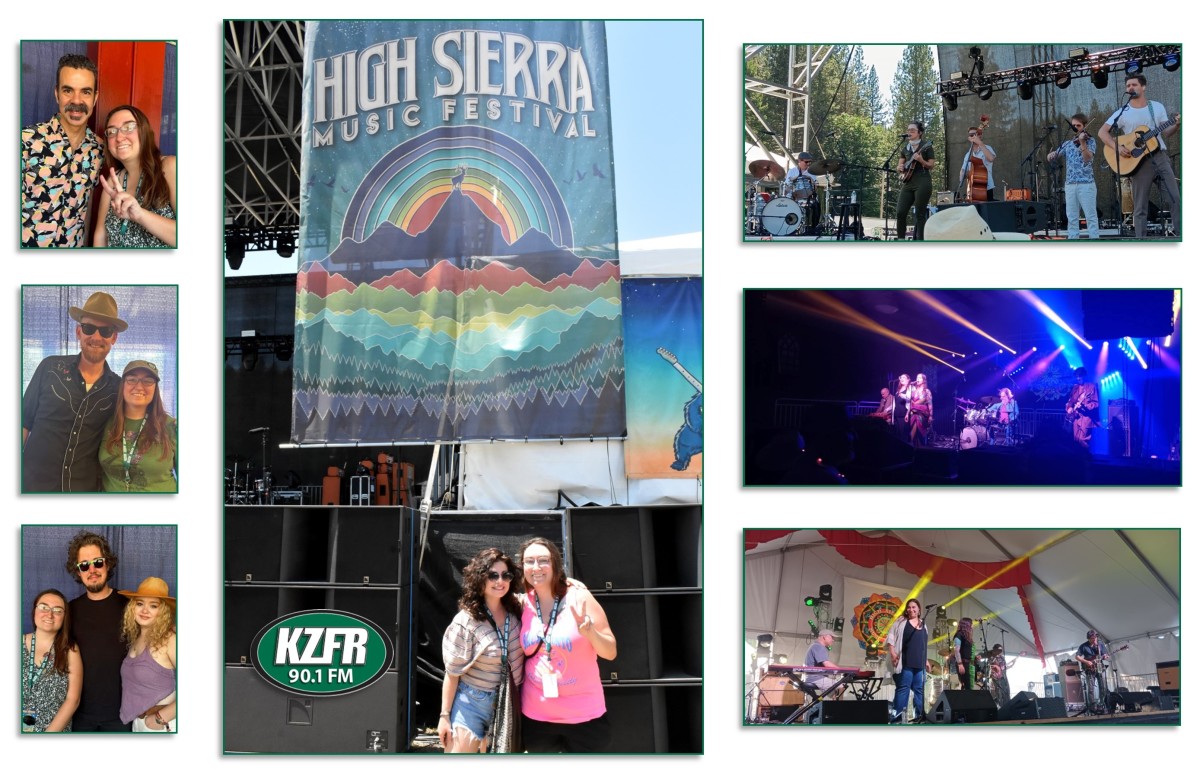 As a representative of The Mighty Zephyr, she interviewed many of the talented musicians performing this year. She shared those fun interviews with you on a special edition of
Studio 416
on July 1st.
Now she plans to share even more of the musical adventure with you...
"My first High Sierra Festival was very fun! I'm planning on putting together another special segment of Studio 416 for our listeners where Lauren and I will discuss our festival experience a little more in depth on July 22nd.
It was definitely a special place and time for everyone there. Everybody I encountered there seemed to be very friendly and helpful. Shout out to Kenny P (Ken Pordes), Bill Deblonck, and Dan Carter as well as Ryan and Tom, our media liaisons who were especially friendly and helpful, welcoming faces throughout the festival.
I especially enjoyed the sets from Jerry's Middle Finger, was pleasantly surprised by Shira Elias, found a new favorite in Ron Artis, and was totally blown away by Marcus King. I only regret not being able to catch the Nth Power and Dumpstaphunk tribute to the GAP Band set. I felt very honored and super lucky to get to go have this full on festival experience thanks to KZFR and very much enjoyed getting to bring the experience to our KZFR listeners on Studio 416."
Want the back story? Read Part 1